Zyvex's patented microgripper systems are active, micromachined silicon structures for micro- and nanoscale research, development, and production applications. With up to 50 µm of tip actuation available, these grippers are capable of manipulating micro-components with features from 1 µm to 500 µm in size. Low voltage analog control permits the most delicate of micro-assembly operations to be performed.Zyvex Microgrippers are available in a range of in-stock tip openings and thicknesses. Actuation of the gripper arms is available with power-on opening motion and power-on closing motion. These grippers are ideal for handling delicate microscale components and operate in both vacuum and ambient conditions. Refer to the Zyvex Instruments' Applications Package datasheet for information on the integrated software control.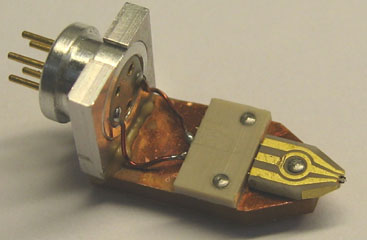 Zyvex Microgripper end-effector. If necessary, end-effectors can be returned to Zyvex Instruments for refurbishing at a discounted price.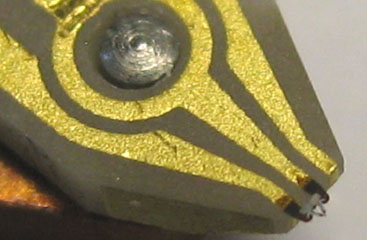 Close-up of a Zyvex Microgripper packaged onto the end-effector interface.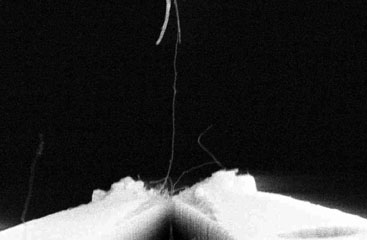 NanoEffector Microgrippers grasping a carbon nanotube bundle.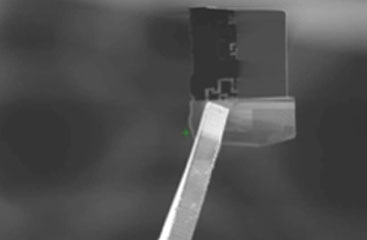 Zyvex Microgrippers can grasp thin lamellae and other larger structures with extreme aspect ratios.